What We Offer:
---
What Is It?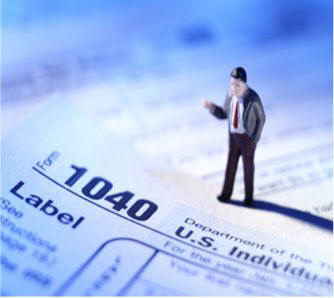 If you're filing a standard 1040 return (no business forms or complex schedules other than Schedule A, B, C, D, or E), PWA will file it for you as part of our Tax Preparation offering. If you do have business returns, or other schedules to be filed, PWA works with your tax preparer to assist in providing information for your tax return. Either way, tax-time should be significantly easier for you and your taxes should be more accurate with PWA acting on your behalf. In terms of the PRETIRE program, tax preparation includes:
Planning & Goal Setting - Adjustments to plans as necessary based on changing tax circumstances.

Risk Management - Incorporates any pre-tax contributions to insurance products or taxable income received from them.

Employee Benefits - Incorporates contributions to or distributions from retirement plans, stock options, employee share purchase plans, etc.

Tax - Preparation of Federal Form 1040 and/or work with a tax advisor to accurately and timely file your returns.

Investments - Incorporates taxable interest, dividends, and Schedule D (capital and ordinary) gains based on your portfolio. PWA tracks your cost basis for all investments and will be able to determine all gains/losses.

Retirement Planning - Incorporates contributions to employer retirement plans, IRAs, Roth Accounts, etc.

Estate Planning - Assist tax preparer in accurately and timely filing gift tax returns. Assists executor / administrator with any estate tax filings after your death.
Who Is It Suited For and Who Is Involved?
Tax preparation services are suited for all PWA clients. If PWA is able to prepare your return, only you and your advisor will be required. If, due to C-Corp or S-Corp business returns, your taxes require a CPA, PWA will work with you and your CPA to ensure the accuracy of the filing.
Where Does It Take It Place?
PWA prepares taxes at our offices with only moderate input necessary from you which can usually be done via email or phone. Finalized documents can be sent to you via email or fax for signature and then sent back to PWA for filing.
When Does It Happen?
Tax preparation usually takes place between February 1st and April 1st in order to finalize all forms by the April 15 IRS deadline. It can begin as soon as you receive your W-2s, 1099s, K-1s, and/or any other required statements. If necessary, a 6-month extension can be filed with the IRS.
Why Is It Included In The Process?
Annual filing of taxes is a tedious time for most Americans due to the complexity of the U.S. tax code. Even if hiring a personal CPA or a tax preparing company to file taxes, gathering all the necessary documentation and explaining how it all fits together still has to be done by you. Since PWA is already involved in managing your comprehensive financial situation, filing your taxes is substantially easier than using another preparer.
How Much Does It Cost?
For clients with assets under management with PWA and who make their tax information available to us in a timely manner, PWA will file 1040 and state tax forms for a one-time setup fee of $49 (only charged in the first year that PWA completes the return) plus annual prep fees of:
$50 base charge which includes preparation and filing of your Federal return
$10 additional charge for preparation and filing of your resident state return (if necessary)
$30 additional charge for each business (Schedule C)
$30 additional charge for each rental property (Schedule E)
$30 additional charge for each non-resident or part-year resident state
$30 additional charge if an extension is required to be filed
$15 shipping & handling charge if you send paper tax documents that need to be returned (waived if you include a pre-paid envelope)
That means filing Federal + Resident state with no rentals or side-business activities costs our asset management clients only $60 per year.
For clients without assets under management with PWA, tax preparation fees are $35 per hour with an estimated hourly charge provided after consultation.
---
Back to What We Offer Summary Back to Home Forward to Components - Planning Forward to How We're Different Get Started Now!
---
Neither PWA, nor its representatives are Certified Public Accountants or licensed attorneys. As such, PWA is not in the business of providing tax or legal advice to its clients. The filing of tax documents on clients' behalf, and inclusion of estate and tax planning topics in financial plans, should not be confused with the expert advice provided by a CPA or licensed attorney. All clients are encouraged to seek independent, competent legal counsel and accountants for their legal and tax advising needs.