Getting Started
---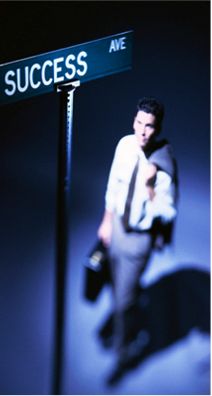 You now know who we are, what we offer, how we do it, and why we're different than your traditional financial advisor. All that's left is figuring out if we're right for you. Ask yourself the following questions. Do you want to:
REDUCE the amount of time you spend struggling to keep your finances in order?

GAIN peace of mind by feeling financially comfortable?

INCREASE your financial security?

ACHIEVE financial independence?

SAFEGUARD your family and dependants?

STOP worrying about your financial affairs?

CREATE flexibility to start your own business doing what you want to do?

IMPROVE the organization of your finances?

INCREASE your financial awareness?

REDUCE unnecessary personal, business and investment risks?

UNDERSTAND where your money goes and plan a better way to spend it?

IMPROVE your quality of life?

SAVE taxes (including income tax, capital gains tax and inheritance tax)?

INCREASE the security of your retirement?

REDUCE your stress level at tax-time?

MAINTAIN a relationship with someone who knows you, knows what you want, and knows how to help you get it?

ENSURE your investments are suitable for your goals?

OBTAIN an unbiased financial opinion from a non-commissioned professional?

KNOW someone is always looking out for your success?

BE ABLE to turn to someone you can trust whenever you have a financial question or problem?
If you answered yes to any of the above, Perpetual Wealth Advisors could be right for you. To get started give us a call at (404)-380-1977 or email us at contact@perpetualwealthadvisors.com. We'll be happy to schedule your free consultation and answer any additional questions you might have. We look forward to hearing from you and helping you onto the road to success and perpetual wealth.
Back to Home
---
Phone: (404)-380-1977
Fax: (404)-474-1629
Email: contact@perpetualwealthadvisors.com
---
This web site is only for the purpose of giving general information and is not intended to offer personal financial advice. Nothing in these pages shall be construed as offering or disseminating specific financial, retirement, estate, asset protection, tax, or legal advice. We DO NOT offer any type of investment advice on-line. Nothing in this entire web site shall be construed as an offer to sell, or a solicitation to buy regulated securities. Nothing contained in this web site shall be implied or construed as creating a planner / client relationship by virtue of your access to this site and you should not rely on any information contained herein to plan your estate or invest any of your assets. You will only be considered a Perpetual Wealth Advisors client by mutual agreement and only after you have executed a client agreement and retained our services. Perpetual Wealth Advisors, L.L.C. is a Registered Investment Adviser governed under the laws of North Carolina. In addition, the firm is registered in Georgia, Minnesota, Texas, and California (see our FAQ for information on serving residents of other states). Registration of an Investment Advisor does not imply any level of skill or training.