What We Offer:
---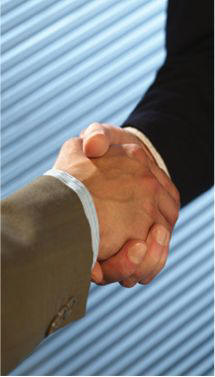 What Is It?
The initial consultation consists of a conversation with your advisor and review of your basic financial situation as well as an overview of the goals you're are interested in achieving. We want to find out what brings you to us. And we want to give you the opportunity to find out any information you need from us in order to make the decision to proceed with PWA.
During the consultation, your advisor will explain the PRETIRE program, why we use it, and how it pertains to each of the PWA service offerings. The consultation will touch upon each component as follows:
Planning & Goal Setting - Review of the PWA process and the financial plan. Will discuss your expectations, our expectations, and your high level goals.

Risk Management - Review of risk management and insurance concepts and how they're used by PWA.

Employee Benefits - Discuss your current employment situation and how you're using / not using any benefits provided.

Tax - Discuss current tax prep strategy and what could be changed if PWA prepares your taxes.

Investments - Explain PWA investment philosophy and review the assets for which you're seeking management assistance.

Retirement Planning - Review retirement goals and current plans to satisfy them.

Estate Planning - Review estate planning concepts and how PWA assists you in implementing an estate plan.
Prior to the consultation, you should review the material on this website and any other information we send to you. After the consultation, if you decide to proceed, you'll receive a formal offer from us stating the services we will provide to you and their cost.
Who Is It Suited For and Who Is Involved?
It is intended for all prospective PWA clients. Even if you're not sure that you'd call yourself a prospective client, you're still eligible for the consultation. Maybe we can just answer a simple question for you and send you on your way. If you're married, and you'd like you and your spouse to be considered as a single client unit, your spouse should also attend the consultation.
Where Does It Take It Place?
It can take place in person or over the phone. If you're in the Charlotte area, our office is located in the Waxhaw / Matthews area, and we can meet anywhere convenient for lunch, coffee, etc. If you're outside the area, a conference call will be sufficient.
When Does It Happen?
You'll contact us to set up an appointment that is convenient for you. If scheduling during typical business hours is not possible, we're generally willing to meet after hours or on weekends. Just give us a call (404-380-1977) or send us an email to schedule.
Why Is It Included In The Process?
It matches your needs to particular services that suit you, proposes the value of those services and introduces you to the costs and benefits. Additionally, it may be able to offer you a few key ideas to assist with some basic problems and quickly demonstrate the knowledge and value that you will come to expect from PWA. Ultimately, the consultation is about match-making. If we don't think you'll get any benefit from becoming a client, we'll let you know. And if you don't think you will, it's better for us both to find out up front, rather than a year into the process.
How Much Does It Cost?
The initial consultation is completely free of charge and requires no commitment on your part. We feel that it's unfair to charge you for time spent before you've made the decision to become a client. All the more reason for you to give it a try, meet with us, and see if PWA is right for you.
---
Back to What We Offer Summary Back to Home Forward to the Next Step - Planning Get Started Now!