Disclosures & Disclaimers
---
Website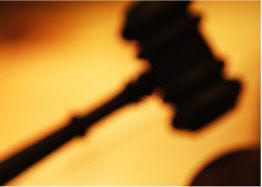 This web site is only for the purpose of giving general information and is not intended to offer personal financial advice. Nothing in these pages shall be construed as offering or disseminating specific financial, retirement, estate, asset protection, tax, or legal advice. We DO NOT offer any type of investment advice on-line. Nothing in this entire web site shall be construed as an offer to sell, or a solicitation to buy regulated securities. Nothing contained in this web site shall be implied or construed as creating a planner / client relationship by virtue of your access to this site and you should not rely on any information contained herein to plan your estate or invest any of your assets. You will only be considered a Perpetual Wealth Advisors client by mutual agreement and only after you have executed a client agreement and retained our services. Perpetual Wealth Advisors, L.L.C. is a Registered Investment Adviser governed under the laws of North Carolina. In addition, the firm is registered in Georgia, Minnesota, Texas, and California (see our FAQ for information on serving residents from other states). Please note that registration of an Investment Advisor does not imply any level of skill or training.

Staff
Neither PWA, nor its representatives are Certified Public Accountants or licensed attorneys. As such, PWA is not in the business of providing tax or legal advice to its clients. The filing of tax documents on clients' behalf, and inclusion of estate and tax planning topics in financial plans, should not be confused with the expert advice provided by a CPA or licensed attorney. All clients are encouraged to seek independent, competent legal counsel and accountants for their legal and tax advising needs.

Privacy
Under federal law, you have a right to know what information is being collected about you and how that information will be used. PWA collects nonpublic personal information about you from the following sources:
Information we receive from you on applications or other forms

Information about your transactions with us; and

Information that you specifically have had your other professional advisors forward to us.
All PWA client information is considered to be confidential. PWA and its employees will not disclose any confidential information at any time unless it consistent with the rules outlined in this policy.
PWA confidential client information and company files may only be disclosed as follows:
Confidential information will only be available to employees in the course of their normal work on a "need to know" basis only.

Confidential information will be provided to companies that perform support services on the behalf of PWA as necessary to effect, administer, or process a transaction, for more maintaining and servicing client accounts.

Confidential information will be shared with other professional advisors (lawyers, accounts, etc.) that the client directs as being allowed to receive it.

Confidential information will be shared with government officials if a court order or subpoena so requests.

Confidential information will be shared with government officials in the course of an audit or review of PWA's policies and procedures.
PWA does not give or sell information about you or your accounts to any other company, individual or group. We restrict access to nonpublic personal information about you to those employees who need to know that information to provide products or services to you. We maintain physical, administrative, and technical procedural safeguards to protect your nonpublic personal information.
Form ADV
PWA's Form ADV - Part II is available upon request and will be distributed to all potential clients prior to signing a client agreement with PWA. It will also be offered to clients annually so that they may maintain accurate knowledge of all potential PWA conflicts of interest.
Fees
In addition to the fees charged by PWA, the client will be responsible for paying all fees charged by third parties and custodians. Possible fees include, but are not limited to: legal fees, tax return preparation fees, commissions on purchase and sale of securities, appraisal fees, custodial fees, trustee fees, banking fees, and wire transfer fees. The client is responsible for paying these expenses directly to whoever provides them with the additional services. PWA will not be the recipient of any of these additional third party fees. PWA is financially motivated to keep these costs as low as possible and commensurate with the service provided since a portion of PWA's fees are based on assets under management (and excessive brokerage / custodian fees ultimately reduce the value of assets over the long-term).
---
Back to Home